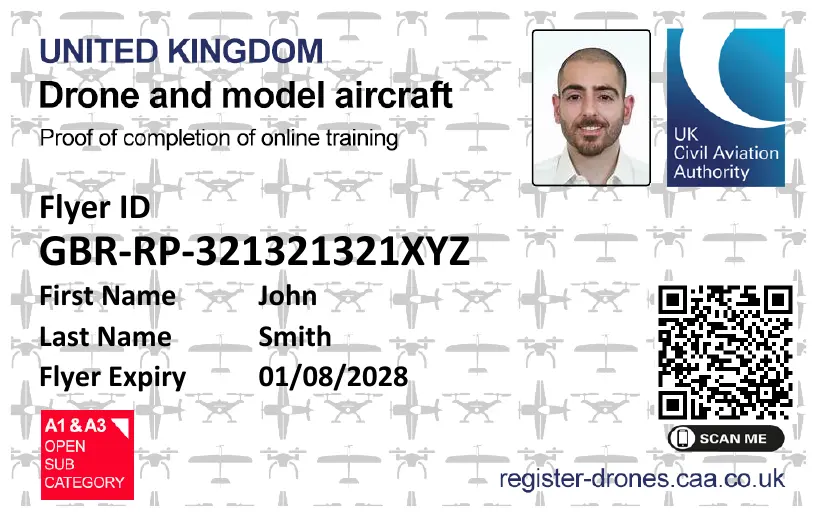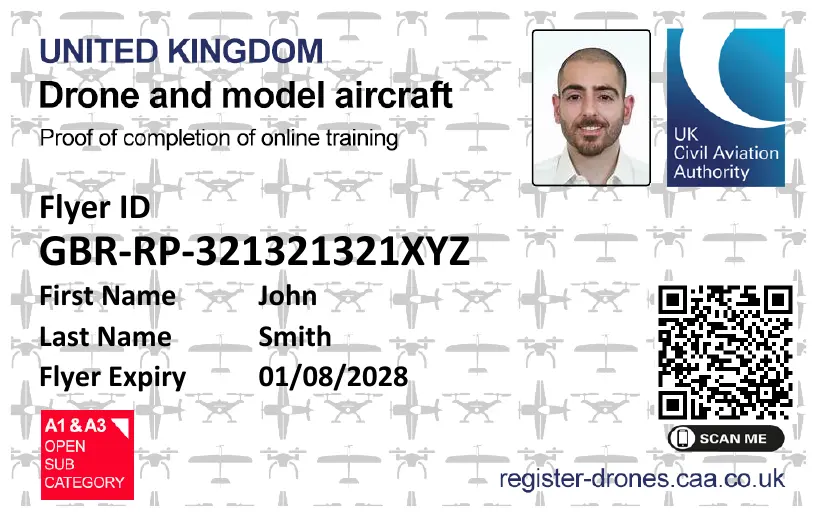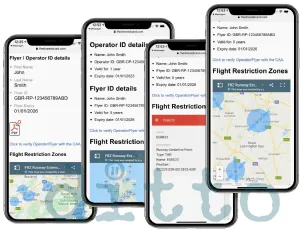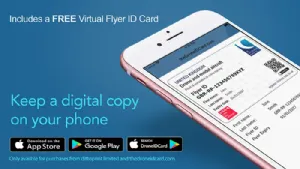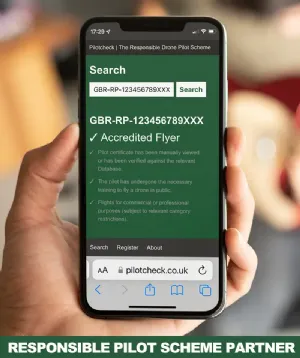 Other products you may like...
UAV Drone Pilot ID Card
View
Operator ID Sticker Pack
View
Drone Flyer Photo ID Card
This Flyer ID Operator Printed Photo ID Card, will help you enjoy hassle-free identification and proof of your A1/A3 sub-category online training completion. Fly with confidence today!

This Drone Flyer ID card looks almost identical to your A1/A3 certificate issued to you by the CAA after you completed your basic online training, except that it has a passport style photo on it. This photo ID card is far more handy and durable than a printed paper copy.

You can access our free dedicated drone flight portal just by scanning the card with a smart phone camera. The portal shows Flight Restriction Zones.
Only we offer our unique interactive QR code scanning on A1/A3 Drone Operator Photo ID Cards
All of our CAA A1/A3 subcategory Flyer ID cards allow anyone you show the QR code on the front or reverse of the card, your official uploaded CAA documents. This super handy feature ensure your official document are kept safe and secure but also readily accessible to show any official that may wish to see them.
Customise and view the ID card before you buy
Add this Drone operator ID card to your shopping basked and start customising it straight away, see what it looks like before you buy it.
Claim a FREE Virtual Flyer ID card in our Apple and Android App
This drone flyer ID card come with a virtual card which is accessible in our dedicated Drone ID app which is available in the Android/Google Play store and the iOS Apple app store.
Your free virtual drone operator/flyer ID card will exactly the same as your plastic card, including any passport photo you upload.
£8.99
CAA Style Flyer ID Card
In stock
Earliest Dispatch : Tomorrow
Dispatch times are provided as a guide.
We achieve the indicated dispatch times in more than 99% of orders.
Select and
FAQs
Can I buy this card if I have not completed the UK online training?
No. Absolutely not. You must have registered with the CAA and completed the basic online training. We will not print this unless a copy of your proof of online training has been uploaded (or a screen-shot of your official registration) when you customise your card.

You can register with the CAA here if you haven't done so already.