We are the only Drone ID Card to offer unique QR codes with a dedicated portal for verification
We print a unique QR code on all of our cards. By scanning the QR code with almost any smart-phone camera, you will be able to view information online to help verify your credentials.

Depending on the type of card will depend on the information that is displayed. We never disclose your address or contact details only the information you enter when customising your card will ever be shown. We can turn off the QR feature if you prefer.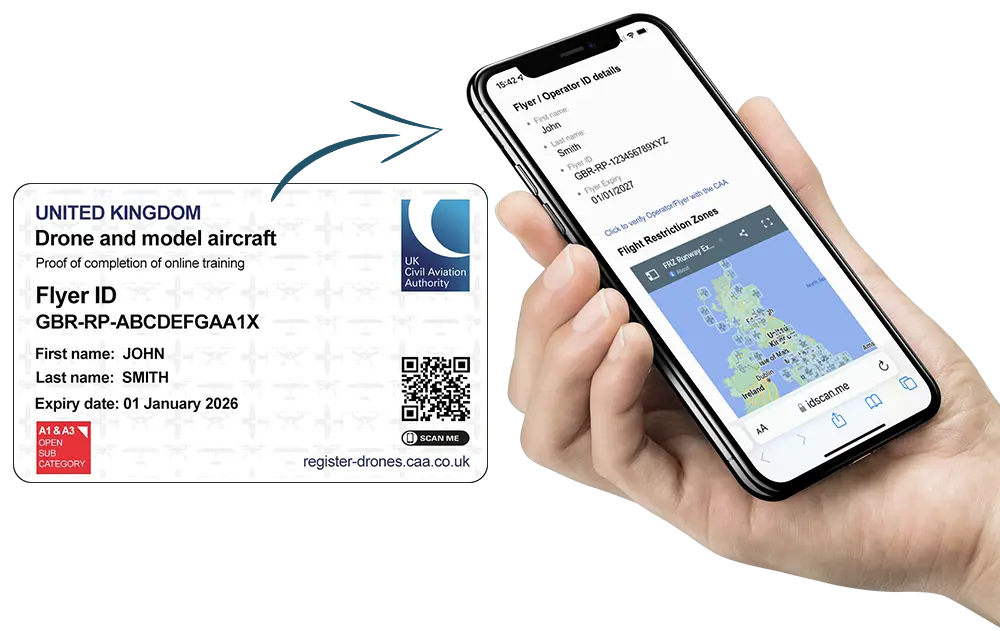 UK registered users will be able to click on the link within the portal to verify their credentials on the CAA database.

A1/A3 and A2 CofC (UK & European) card holders will also be able to download a.pdf copy of the official documents uploaded to our portal when purchasing the card. You will never be able lose this vital registration document/certificate!